Innovation Continues
The D3 Group
At the start of the pandemic, the Disease Diagnostics & Development (D3) Group led several crucial efforts in the fight against COVID-19. The team created a robust laboratory test for the virus as well as an improved specimen transport medium to enhance lab efficiency and safety (called the McMaster Molecular Medium). They validated robotic liquid handling machines and sample pooling techniques to dramatically increase testing capacity when it was needed most. (See The D3 Group: A story of innovation from our 2020 Annual Report to learn more about these early developments.)
Since then, the D3 Group has expanded its use of the McMaster Molecular Medium (MMM), taken on many more COVID-19 research projects, and helped curb potential outbreaks in our community. Here we describe some of their larger projects during the 2021-22 fiscal year.

St. Joe's joined the McMaster Wastewater Study in 2021 with the aim of providing surveillance data from multiple wastewater sites in Southern Ontario, providing an edge to those studying the prevalence of COVID-19.
Specimen collection sites include three areas of McMaster University's Hamilton campus, as well as municipal locations in St. Thomas, Stratford, Goderich, Brantford, and Coburg. Scientists draw samples three times per week, every hour for a 24-hour period, to create a composite sample for each location.
Samples are taken to St. Joe's research laboratory at the Charlton campus where the testing is performed.
Dr. David Bulir, who heads the D3 Group, noted the ease at which his team could transition to monitoring other pathogens.
Sylvia Chong, Lab Manager
"It's really about establishing an early warning system for the detection of COVID-19 outbreaks. The development of protocols, assays, and what we learn from this study could be adapted for similar early warning systems for other viruses, such as influenza, that can be utilized post-pandemic."
Sarah Marttala and Doris Williams prepare wastewater samples for testing
"If we could do year-round screening for influenza, for example, we might be able to identify the strains that come to Canada, when they arrive and whether or not it might be soon enough to influence vaccine choice so we can match circulating strains more effectively," says Dr. Bulir.
Though this is still a novel area for epidemiologists, Dr. Bulir also believes that there could be benefits for monitoring on a smaller scale, in such places as shelters and communal residences.
The study has also bolstered The Research Institute's laboratory infrastructure with state-of-the-art equipment, including real time thermocyclers, droplet digital PCR systems for quantification, automated extraction systems, etc.
St. Joe's and McMaster have licensed the McMaster Molecular Medium (MMM) to Bay Area Health Trust as it undergoes Health Canada approval. Currently, MMM is approved on an Interim Order by Health Canada, allowing for its emergency use during the pandemic.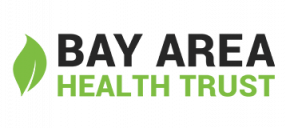 The COVID-19 Triplex PCR assay developed by the D3 Group is used in approximately 15 percent of all COVID-19 lab tests performed in Ontario, with the bulk of those being conducted at the Hamilton Regional Medicine Laboratory Program (HRLMP) and Toronto's Shared Hospital Laboratory (SHL). The assay was designed to work well with the MMM.
The team began to secure alternative suppliers that would not only allow testing to continue, but to reliably expand to the capacity across the whole province as the virus spread. In a race against time, researchers led a major effort towards supply chain independence. They worked relentlessly to secure a new supplier of flocked swabs, which were validated at St. Joe's research lab as well as other labs in Ontario for use in COVID-19 diagnostic testing.
But swabs are only one piece of the puzzle. Specimen tubes contain a liquid called the transport medium, which preserves the integrity of the sample. This was another crucial aspect that was in short supply. As demand for commonly used transport media increased, many suppliers were not able to provide while others increased dramatically in price.
A specimen tube containing the McMaster Molecular Medium
In addition to these efforts, The Research Institute has obtained a fully accredited diagnostic licence for its COVID-19 testing. This means that any tests performed in the research lab at St. Joe's do not need to be re-tested in the clinical lab to provide an official result, saving time and resources.
Together, these things have enabled further translational research to be conducted at St. Joe's. Beyond the transport medium and assay, the D3 Group has developed new systems and procedures for specimen registration and reporting that can be applied to clinical labs for enhanced patient care.
Testing Shelters & Congregate Living Centres
The D3 Group partnered with the Hamilton Shelter Health Network and HamSMARRT to launch a research program aimed at providing regular surveillance testing to those living in shelters and congregate living centres.
In this study, samples are taken weekly and sent for testing at St. Joe's, with results usually available within 24 hours. This allows site administrators to quickly identify any individuals who test positive and safely move them to designated isolation areas.
The D3 Group trained on-site staff to teach residents how to self-collect samples for the surveillance study.
Not only are researchers investigating the feasibility of conducting weekly surveillance testing at dozens of locations across Hamilton, but they're also examining the effectiveness of using oral-nasal swabs for specimen collection instead of the more invasive nasopharyngeal swabs.
"We've found that patient self-collection using oral-nasal swabs led to an increased number of people volunteering to participate in weekly testing," says Jodi Gilchrist, research coordinator of the COVID-19 surveillance study. "Since participants experience little to no discomfort with oral-nasal swabs compared to nasopharyngeal swabs used elsewhere, many have opted to continue with routine testing to help ensure their safety and that of their community."
Funding for the COVID-19 surveillance study is provided by The Research Institute of St. Joe's Hamilton, the Juravinski Research Institute, and the Hamilton Academic Health Sciences Organization (HAHSO).
The D3 Group gratefully acknowledges the support of the Juravinski Research Institute, which provided key funding early in the pandemic to kickstart its COVID-19 diagnostic testing research.