A genetic variant that protects against disease
Members of three French-Canadian families seem to have won the genetic lottery – many of them possess a rare genetic variant that appears to protect against a slew of diseases. The rare variant, known as Q152H, affects a gene that controls the expression of a protein called PCSK9.
For most people, PCSK9 is produced within the cells of the liver and other organs, and then migrates to the cell surface and into the bloodstream. In contrast, the variant causes PCSK9 to get stuck within the cells that produce it. Typically, when proteins fail to migrate out of the cell, they cause cellular stress. Yet, strangely, the Q152H variant does not lead to cellular stress. Instead, this small genetic variation has a significant protective effect against cardiovascular, liver, and kidney diseases.
Those who possess the Q152H variant among the three French-Canadian families are living well into their 90s – their plasma LDL-cholesterol levels and their risk of cardiovascular diseases are both low, and their liver function is normal.
The variant was first discovered by Dr. Michel Chrétien of the Institut de Recherches Cliniques de Montréal (IRCM), who published his findings in 2011. However, until now the underlying mechanisms that confer these health benefits were unknown.
Dr. Richard Austin and Dr. Paul Lebeau, vascular biologists at St. Joe's, teamed up with Dr. Chrétien, an endocrinologist.
The study team explains their experiments and findings.
"These are exciting findings — what we've found may represent a kind of fountain of youth," said Dr. Austin, a medical professor and one of the senior authors of a study on the variant. "Now we want to see whether we can come up with a gene therapy approach to overexpress this specific mutant gene variant in the liver, and thereby offer an innovative treatment for a number of diseases that normally lead to early death."
Study co-author Jae Hyun Byun (left) and Dr. Richard Austin (right) discussing their research in the lab
"These results from Dr. Austin's group are particularly gratifying since they experimentally explain that this gene mutation, known to lower cardiovascular accidents, also protects against liver injury and dysfunction, even in individuals who are in their late 80s and mid-90s," said Dr. Chrétien, also an emeritus scientist at the Ottawa Hospital Research Institute.
Since the research was first published in the Journal of Clinical Investigation in early 2021, Dr. Austin and his team have continued to study the Q152H variant at St. Joe's.
"PCSK9 is predominantly expressed in the liver and circulates throughout the body," said Dr. Austin. "However, we have also found that the Q152H variant protects other organs, including the kidneys, which also express PCSK9."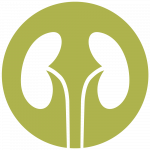 Now, working with a Toronto-based company called The Centre for Phenogenomics, researchers are developing a mouse model using state-of-the-art CRISPR-Cas9 gene editing technology. The mouse model will possess the same genetic variant – Q152H – that has been shown to protect against disease, thereby allowing scientists to further study PCSK9.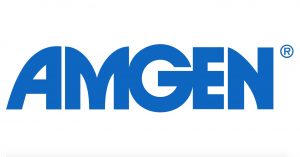 St. Joe's gratefully acknowledges Amgen Canada's support of research conducted in our Kidney Pillar and within the Austin Laboratory.
The article "The loss-of-function PCSK9Q152H variant increases ER chaperones GRP78 and GRP94 and protects against liver injury" by Paul Lebeau and his collaborators was published in the Journal of Clinical Investigation on January 4, 2021.
The study was funded in part by the Canadian Institutes of Health Research and the Heart and Stroke Foundation of Canada, the Fondation J-Louis Lévesque, the Richard and Edith Strauss Foundation, the Fondation Notre-Dame de Zeitoun, and the Aclon Foundation.