Genitourinary
Urology Boot Camp
Educating the world's best urologic surgeons
In recent years, some Canadian medical schools have begun implementing foundational "boot camps" for incoming surgical residents. While effective for basic orientation to surgical practice, these sessions tend to lack specialty-specific instruction, and therefore  may not adequately address the stress and anxiety felt by residents entering specialty training.
As an academic health sciences centre affiliated with McMaster University's DeGroote School of Medicine, St. Joe's physicians are responsible for training the next generation of urologic surgeons. To improve learning outcomes for residents, the continued development and assessment of pedagogical techniques is critical.
From a global standpoint, learning trends in medicine have been shifting towards competency-based medical education (CMBE). This model focuses on demonstrating knowledge, skills, and performance via the achievement of specific milestones aligned with various clinical responsibilities. This effectively modifies the "time-spent" model, by adding explicit expectations for this transitional stage of training – from medical school to residency.
Working with an international team, St. Joe's urologic surgeons, residents, and researchers led the creation, implementation, and evaluation of Canada's first Urology Boot Camp – a training boot camp to better prepare first-year urology residents as they enter residency. The Boot Camp was funded in part by generous donations from community members and organizations who know that by investing in the training of the next generation of urologic surgeons, we're making sure that the surgical excellence St. Joe's is known for will continue long into the future.
Training facilities at the Centre for Minimal Access Surgery (CMAS) at St. Joe's are used for the Urology Boot Camp.
Did you know?
During his own residency, Dr. Matsumoto completed a master's degree in Health Professions Education. Much of his research in surgical education has included simulation, laparoscopic, and robotic surgery training.
"The Urology Boot Camp is an intensive, two-day, competency-based, and simulation-focused training event for incoming urology residents," says Dr. Edward Matsumoto, a St. Joe's Associate Professor and urologic surgeon who was the McMaster Urology Residency Program Director during the development and implementation of the first four years of the boot camp. "Due to the success of the Urology Boot Camp, it has become a standard component of our first-year resident training and has successfully expanded to include urology residents from Western University and University of Toronto, with Queens University joining us in 2022. Our goal is to make Urology Boot Camp accessible to all first-year urology residents in Canada and have it become part of the Royal College's Competence by Design curriculum."
When the Urology Boot Camp launched in July 2017 at St. Joe's, a comprehensive evaluation project began with it. This evaluation includes data from the 2017, 2018, and 2019 sessions. In April 2021, the findings were published in the Canadian Urological Association Journal alongside several complementary articles, written by residents, in praise of the Urology Boot Camp.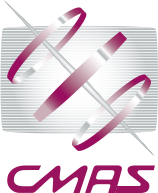 "The new responsibility of being a physician rather than a medical student also comes cursed with self-doubt," writes Dr. Raees Cassim, a urology resident at McMaster University. "The Urology Boot Camp was a tool that helped ease the transition to residency and specifically my approach to on-call issues…With most residents starting on service as a result of competency-based education, the opportunity to participate in a tailored boot camp is a necessity."
The Boot Camp includes didactic, lecture-style sessions held in the morning, followed by practical sessions in the afternoon at St. Joe's Centre for Minimal Access Surgery (CMAS). CMAS operates a surgical simulation lab with access to a wide variety of training equipment geared towards urological practice, such as laparoscopy and endoscopy simulators, a suprapubic catheter insertion simulator, and much more. On the final afternoon of the boot camp, the residents rotate through stations where they are formally evaluated on each of the skills-based tasks they are taught, followed by a written test based on the topics covered throughout the course.
"Reflecting on my participation in the Boot Camp as a first-year resident, I can appreciate clearly that it offered me: 1) the opportunity to build my knowledge and confidence with management of common and emergent cases; and 2) a reminder that I did not know what I did not know… that I was now assuming more responsibility than before and would see pathology I was unfamiliar with, and that I had to take the onus upon myself to constantly evaluate my own skills and knowledge to seek help when needed," writes Dr. Harkanawal Randawa, a urology resident who later became an instructor for the Boot Camp.
The evaluative research of the Urology Boot Camp demonstrated consistent, substantial increases in trainee confidence, with knowledge and technical skill scores near or above second-year resident controls. This evaluation component is ongoing as the Boot Camp continues annually, with the results remaining similar across all years. New simulators and topics have been added in order to offer more skills-based training and provide updated education to residents, such as new clinical practice guidelines.
With the expansion of CBME, the targeted objectives and positive outcomes of surgical specialty-based boot camps – like the Urology Boot Camp – are showing their value to health educators looking to implement similar programs across other disciplines.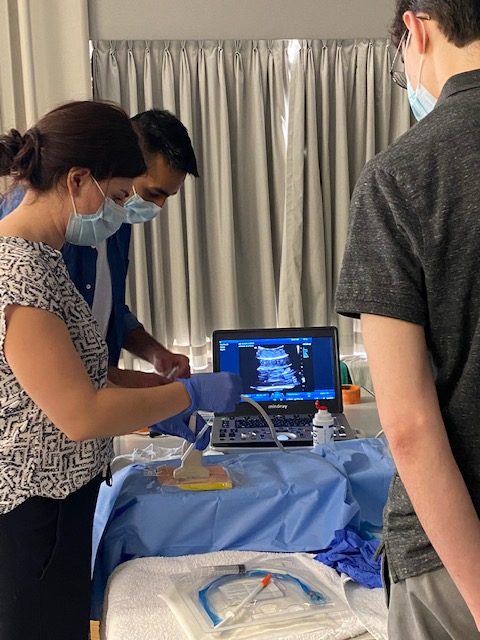 A training exercise during the practical portion of the Urology Boot Camp.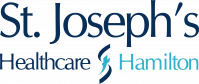 This study was conducted by members of McMaster University's Department of Surgery, Division of Urology; the Department of Health Research Methods, Evidence, and Impact (HEI); and the McMaster Institute of Urology at St. Joseph's Healthcare Hamilton.