Understanding Post-ICU Rehabilitation
Frailty & COVID-19
Post-ICU Rehabilitation Amid Frailty and COVID-19
Surviving a critical illness in the intensive care unit (ICU) is an important first step on the path to recovery. The prolonged inactivity associated with an ICU stay can have drastic effects on a patient's quality of life, which may have been further complicated by invasive procedures, medications, disease severity, and pre-existing conditions.
Professionals who specialize in rehabilitation, such as physical therapists, occupational therapists, and speech-language pathologists, play a crucial role during and after an ICU stay by helping patients regain their strength and independence. Since access to these limited resources is key to recovery, rehabilitation professionals need to plan effectively to offer services for those who need them.
Frailty is a condition associated with aging, characterized by weakness, slowing, decreased energy, lower activity, and can include unintended weight loss. Research has demonstrated that frailty is a major risk factor in post-ICU outcomes and quality of life. Since various stressors can make adults with frailty more vulnerable, such as infection, injury, medication changes, etc., the dangers of COVID-19 among people with frailty – especially those admitted to the ICU – can be even more significant.
Patients living with frailty who endure a COVID-19-related ICU stay may need further support during their short-term and long-term recovery, but more research is needed to guide rehabilitation efforts for this population.
Dr. Michelle Kho has led numerous ICU rehabilitation research projects, including the in-bed CYCLE project.
Dr. Michelle Kho is a physical therapist and rehabilitation researcher at St. Joseph's Healthcare Hamilton. An associate professor in the School of Rehabilitation Science at McMaster University, Dr. Kho holds a Tier II Canada Research Chair in Critical Care Rehabilitation and Knowledge Translation.
In September 2021, Dr. Kho and her team were awarded over $700,000 from the Canadian Institutes of Health Research (CIHR) to study the relationship between frailty, COVID-19 critical illness, and short-term ICU recovery in both adults and children. The study, called REVIVe ("Frailty, Rehabilitation, and Hospitalization Outcomes in Adult and Pediatric Survivors of COVID-19"), will soon launch at 35 sites across Canada.
Dr. Michelle Kho (Principal Investigator, REVIVe)
"Our bright research team from St. Joe's and McMaster has been busy preparing the REVIVe study for an incremental, national roll-out. Coordinating a large-scale national study requires a lot of coordination, including ethics approval, research contracts, and training at each site."
REVIVe is also being co-led by Dr. Karen Choong, professor of pediatrics at McMaster University, and Dr. Oleksa Rewa, assistant professor of critical care medicine at the University of Alberta. The study is expected to run until 2024, with an enrolment goal of 750 adult and 150 pediatric patients who were hospitalized due to COVID-19.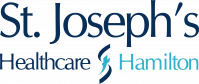 Ultimately, REVIVe will guide policy makers as they allocate critical, limited healthcare resources such as physical therapy, occupational therapy, speech-language pathology, and psychology.
"There is a need to understand the extent of rehab services that will be needed as the pandemic continues," says Dr. Kho. "As we learn more about the prevalence of long-haul symptoms related to COVID-19 and the risk factors involved, such as frailty, the REVIVe study will help close this knowledge gap and offer insights to managing timing of key rehab services."