Making the Virtual Transition
Events
Looking ahead to a year of engaging events…
The Research Institute of St. Joe's prides itself on the wide array of events that we offer to our researchers, staff, and the community.
Our academic event lineup includes Coordinators CONNECT! as well as other seminars and working groups designed to disseminate emerging and best practices in research, solve problems, and share insights. These events help researchers and staff network across disciplines and learn from one another.
In addition to internally focused events, we also host several community-building events. These include our Winter Warmer and Midsummer Mixer events, which give us the opportunity to introduce St. Joe's research to the wider community and showcase the incredible talent of our researchers.
Each year, The Research Institute has recognized the achievements of our researchers and staff at our annual Celebrate Research event. This event has evolved year after year to include more ways to engage with each other, build connections with local partners, and showcase the work of our students across all five research pillars.
In partnership with St. Joseph's Healthcare Hamilton and St. Joseph's Healthcare Foundation, we participate in numerous external events that support research at our Hospital. This includes community events like the Around the Bay Road Race; the Paris to Ancaster Bike Race; and The Run for Women, brought to us by the LOVE. YOU. Program by Shopper Drug Mart.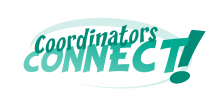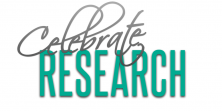 …but the pandemic changed everything
In March 2020, the COVID-19 pandemic changed almost every facet of our lives. As researchers and staff transitioned to working from home, in-person meetings became virtual sessions and live events everywhere were cancelled. Physical distancing protocols, which are crucial in reducing the spread of the virus, meant that event gatherings had to be put on hold.
Many among us were now using virtual platforms that we had previously never heard of, such as Zoom or Microsoft Teams. The transition to virtual work was not without its hiccups – "you're on mute" was dubbed the 2020 Phrase of the Year by several online news outlets.
As the pandemic progressed, The Research Institute managed to transition many of our events to virtual platforms. For instance, the popular Coordinators CONNECT! moved to Zoom, where topics such as remote monitoring and virtual research visits were discussed.
Throughout the month of October, The Research Institute held a series of online events and a social media campaign in recognition of Research Month. It began with our largest event of the year, Celebrate Research, which went ahead as an online ceremony that premiered live via YouTube. Many tuned in to watch the live stream, engaging in the audience chat to congratulate each other on their successes.
Our student poster competition, which for years has been held during Celebrate Research, was hosted virtually in 2020. Judging was completed online and the announcement of the winners occurred during the live premiere of Celebrate Research.
Check out our 2020 Celebrate Research Virtual Ceremony!
Watch Dr. Thabane's Full McArthur Award Academic Presentation
The winner of the Anne & Neil McArthur Research Award traditionally gives an academic presentation. Typically, this occurs at our Celebrate Research event. However, this year's winner, Dr. Lehana Thabane, was given the opportunity to present in a separate, dedicated presentation held via Zoom. This allowed for greater audience engagement.
Though we look forward to the time when we can once again meet in person, we are finding success in online events, seminars, and conferences. Necessity is the mother of invention, and the pandemic has certainly created an explosion of new ideas in the realm of virtual events. We plan to incorporate some of our virtual successes into future in-person events when it is once again safe to do so.