New guidelines to treat ANCA-associated vasculitis
Research teams often strive to include as many participants in their studies as possible, since larger sample sizes can offer more reliable results. But clinical trial recruitment is never an easy task – and it becomes even more challenging when a study involves a rare disease. To increase enrolment, researchers must leverage large international networks as well as conduct their studies over longer periods of time.
St. Joseph's Healthcare Hamilton is home to several researchers who have led or are currently leading large international trials, including Dr. Michael Walsh, a nephrologist and researcher. In 2020, Dr. Walsh and his team published the results of a major international study that was years in the making.
The findings of the PEXIVAS study ("Plasma Exchange and Glucocorticoids for Treatment of Anti-Neutrophil Cytoplasm Antibody [ANCA]-Associated Vasculitis") were published in the New England Journal of Medicine in February 2020. It was largest clinical trial ever conducted for this type of vasculitis, and the first to test two treatments at the same time. PEXIVAS has provided physicians around the globe with crucial guidelines needed to treat this disease.
Dr. Michael Walsh and Andrea Mazzetti with a patient.
ANCA-associated vasculitis is considered to be on the more common end of the rare disease spectrum, which still presents challenges for study recruitment. Ultimately, the St. Joe's team engaged with 94 other recruitment centres across 16 countries in order to increase its participant enrolment. Remarkably, almost 10 percent of the study participants were enrolled from St. Joe's – a testament to the incredible effort of the study team of Dr. Walsh, Dr. Nader Khalidi, and Andrea Mazzetti.
One of those participants is Tom Salisbury. Before participating in the PEXIVAS study, Tom was a 54-year-old firefighter who developed joint pain and a lingering cold. His family grew concerned when he began to cough up blood, and he soon found himself in St. Joe's emergency care. There, Dr. Khalidi diagnosed Tom with this rare disease and he immediately began immunosuppressant therapy.
Did you know?
St. Joe's is home to the Hamilton Centre for Kidney Research, which allows basic science and clinical researchers to translate their findings to improve patient care.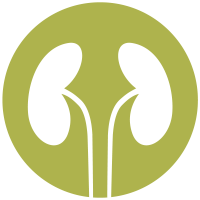 Steroids like prednisone are used to treat vasculitis by suppressing the immune system and reducing inflammation, but they also put patients at higher risk of acquiring opportunistic infections. The PEXIVAS study examined two types of vasculitis treatments, plasma exchange and steroids. Though steroids were already known for their ability to slow the progression of the disease, the ideal dosage to balance infection risk was a mystery prior to this study.
Days after he was first admitted, Tom was introduced to Dr. Walsh, who asked if he would like to participate in the PEXIVAS study. Tom was fortunate not to develop a serious infection during his treatment.
Maddie Salisbury, Tom Salisbury, and Dr. Michael Walsh discuss the PEXIVAS findings and the impact on ANCA-associated vasculitis
"Infection is the most common cause of death associated with this kind of vasculitis disease, with one in three patients ending up in the hospital with a serious infection within their first year of treatment," says Dr. Walsh. "Our study found that lower doses of steroids are as effective as higher doses in controlling the disease, while at the same time significantly reducing the risk of serious infections for patients."
Findings from PEXIVAS proved that the steroid dose can be reduced gradually, reducing the likelihood of developing an opportunistic infection while properly addressing the inflammation caused by vasculitis. In addition, the study found that plasma exchange did not reduce the incidence of death or end-stage kidney disease.
Funding for the study was provided by the Canadian Institutes of Health Research, the National Institute of Health Research (UK), the Food and Drug Administration (US), the National Health and Medical Research Council of Australia, Assistance Publique (France), and the Agency for Medical Research and Development (Japan).
By playing a leading role in large international studies, St. Joe's researchers are giving hope to those suffering from rare and complex diseases – in Hamilton and around the world.
Maddie Salisbury
I was so captivated by the type of life-changing research going on at St. Joe's, I jumped at the chance to work with Dr. Walsh on studies like the one that helped save my dad's life.