Father Sean O'Sullivan Research Centre
RoboKnees
RoboKnees: Using motion capture technology to optimize partial knee arthroplasty
As osteoarthritis of the knee progresses, patients frequently experience pain when walking, running, bending over, and kneeling. Joint stiffness, particularly in the morning, is also common. If left untreated, further wear on knee cartilage will lead to increased pain.
Total knee arthroplasty (TKA) is the second most common surgical procedure performed in Canada. Commonly known as knee replacement surgery, this procedure is used to treat patients suffering from end-stage knee osteoarthritis. TKA can successfully restore much of a patient's lost knee function, depending on their level of physical activity.
However, no artificial replacement can yet replicate the fidelity of a natural knee. Since TKA procedures affect the entire knee, all three compartments – medial, lateral, and patellofemoral – are replaced whether or not they are all compromised. Any healthy areas of the knee are sacrificed during a TKA procedure and replaced entirely by an artificial knee implant. Ultimately, the way the knee moves when walking or bending will be affected.
Dr. Kim Madden, Dr. Anthony Adili,  and Dr. Janie Wilson inspect the new motion capture equipment in the Teresa Cascioli Charitable Foundation Fracture Clinic at St. Joe's
Researchers are exploring novel alternatives to TKA. This includes unicompartmental knee arthroplasty (UKA) and bicompartmental knee arthroplasty (BiKA) – both of which are partial knee replacement procedures affecting one or two compartments, respectively. These partial replacements are much more technically challenging compared to a total replacement, necessitating the use of robotic surgery.
For years, St. Joseph's Healthcare Hamilton has been a leader in the use of surgical robotics, with a focus on genitourinary and thoracic cancers. In January 2019, St. Joe's orthopedic surgeons performed Canada's first robot-assisted knee replacement surgery, using the state-of-the-art Mako RIO surgical platform. Our Hospital was the first in Canada to acquire the Mako RIO platform, thanks to donations from our community.
"The robot allows surgeons to place implants with extreme precision," says Dr. Kim Madden, an orthopedic researcher at St. Joe's and assistant professor in the Department of Surgery at McMaster University, whose research is focused on osteoarthritis, orthopedic surgery, and biomedical aspects of human health. "We believe this technology could enable us to save healthy knee compartments rather than replace the whole knee, leading to improved outcomes for our patients."
Did you know?
The Father Sean O'Sullivan Research Centre encapsulates the wide-range of basic science, clinical, and evaluative research that takes place within St. Joe's.
To determine whether robotic surgery for knee and hip procedures is superior to conventional techniques, a team of St. Joe's orthopedic researchers, including Dr. Madden, are conducting a major study with the Mako RIO. The team will consider a number of factors, including function, recovery time, patient satisfaction, surgical time, complications, implant survival, and cost-effectiveness.
Complementing this work, Dr. Madden is leading a study called RoboKnees that will assess the efficacy of both UKA and BiKA partial knee replacement procedures. To achieve this, she is working with Dr. Janie Wilson, a professor in the Department of Surgery and an Integrated Biomedical Engineering & Health Sciences instructor at McMaster University.
Drs. Wilson and Madden have built a new biomechanics laboratory at St. Joe's that uses industry-grade cameras combined with motion capture technology. It will allow researchers like Dr. Madden and her team to analyze the walking patterns, or gait, of patients before and after knee replacement procedures. The technology will enable researchers to accurately assess the biomechanical changes caused by each procedure and help to optimize implants used in future surgeries.
Dr. Madden (left) wearing several motion capture sensors helps Dr. Wilson (right) test the new gait analysis equipment.
"If we are able to demonstrate better outcomes with partial knee arthroplasty, up to 40 percent of our current total replacement procedures could meet the requirements for a partial replacement instead," says Dr. Anthony Adili, Chief of Surgery at St. Joe's and the first surgeon to perform an orthopedic robotic knee replacement in Canada, which was done on the Mako RIO platform.
The research is being supported by several awards and groups, including the Constantine Douketis New Researcher Award, the Canadian Institutes of Health Research (CIHR), and the Hamilton Academic Health Sciences Organization (HAHSO).
"Our goals for this study are to optimize partial knee replacement surgery and position our Hospital as a teaching centre for this new robotic platform," says Dr. Madden.
The new biomechanics laboratory will help St. Joe's researchers develop innovative procedures as well as offer further opportunities to use motion capture technology in future studies on hip, knee, and shoulder disorders. The possibilities are vast.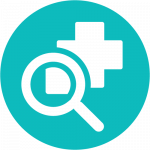 Father Sean O'Sullivan Research Centre